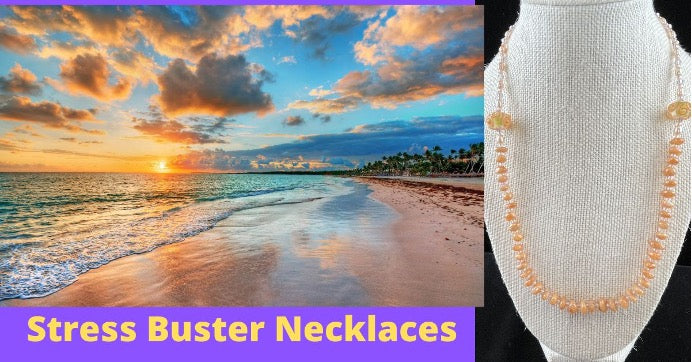 Stress Buster Necklaces
Stress Buster stones and crystals align with your natural internal energy to calm you and remind you of your power to release the stress. Wear your necklace, touch it often when you are stressed and at night hang it in the open near your bed. 
Stress Busting Stones are: Lithiophilite, Aquamarine, Blue Opal, & Sunset Mookaite.