April: Spring Has Arrived !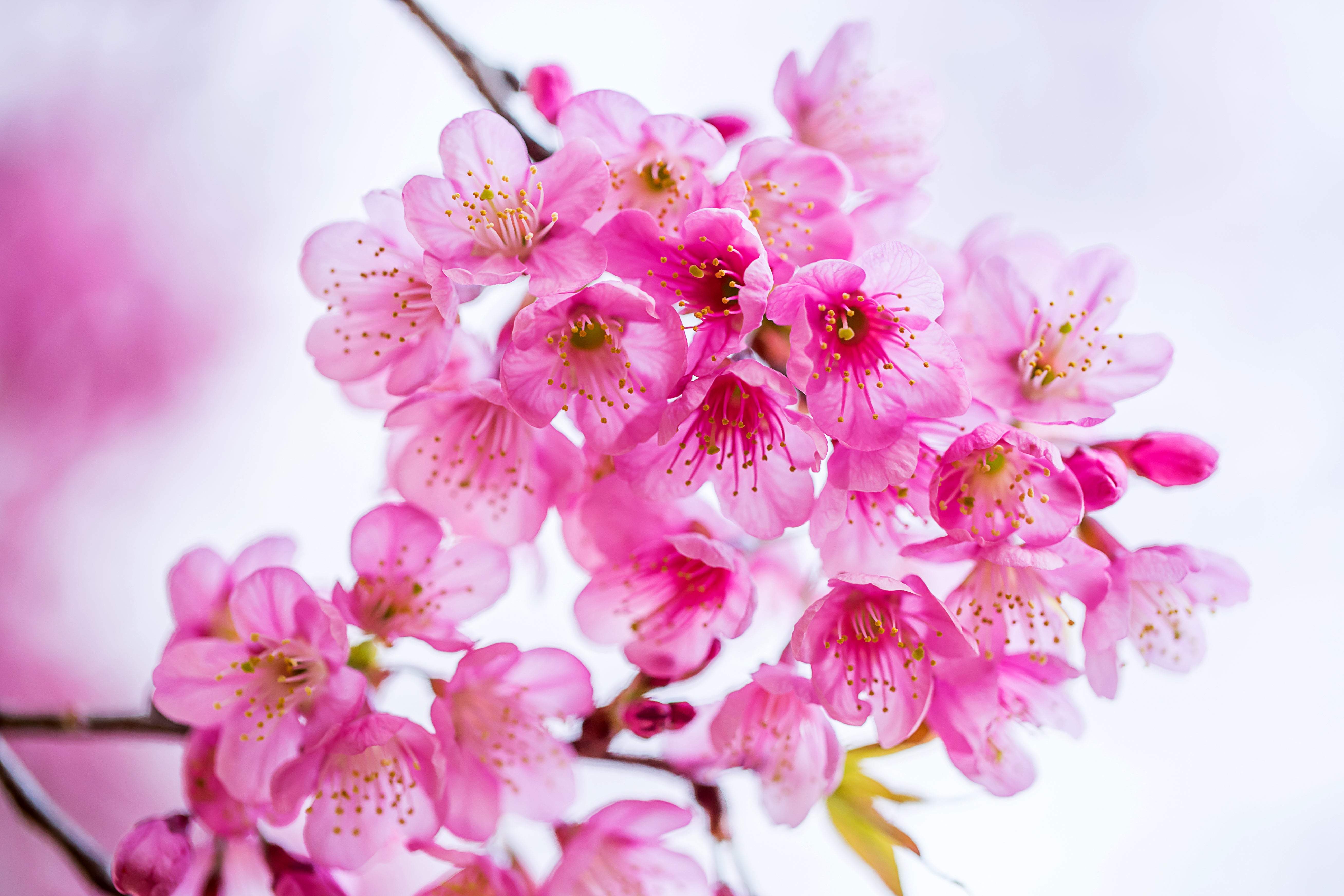 Spring is natures way of saying, "Lets party!"
                                             Robin Williams
I have always found April to be the month when Spring bursts onto the scene. Nature springs into action and flowers burst into bloom all around you. People seem to have more spring in their step, your blood quickens and you wake up to take action, to experience more activity and joy is in the air. As Mark Twain put it, "It's spring fever. That is what the name of it is. And when you've got it, you want — oh, you don't quite know what it is you do want, but it just fairly makes your heart ache, you want it so!


The stones I feel most represent this heightened experience are Moss Agate, Orange Kyanite, Orange Aventurine, and Amethyst.
Tree Agate, a stone of plentitude.
Tree agate is an earth stone that helps you to make new beginnings and connects you to your true self, dissolving egoism and arrogance and opening you to introspection and self awareness Tree Agate is known for boosting the immune system and regulating the balance of water in the body. This stone is believed by spiritual healers and yogis in India to clear blockages in your energy channels throughout your body so that you are an open system with a greater flow of energy throughout your body. Tree Agate is also known as Dendritic Agate, which helps to heal anything with branches: blood vessels, nerves & skeletal disorders. Tree Agate is a slow acting stone energy that connects you to the earth creating abundance in your life. Denditric Agate is known for encouraging the enjoyment of the moment.
Combined with quartz crystal tree agate aids in deep meditation and inner awareness.
Orange Kyanite, increases child-like joy
Orange Kyanite is a fairly new and rare stone discovered in a mine in Tanzania. Orange Kyanite increases creative thinking, raises your sense of child-like joy allowing you to function without judgments and to face challenges head-on. I have always felt April's energy to be a time of creativity and stepping out to share new ideas and new beginnings.   HEALING AHH29
Orange Aventurine, a stone of Good Fortune
Orange Aventurine is a stone of good fortune, good luck and it helps to manifest new possibilities. Some people call it the "whisper stone" since it aids in quieting the critical and judgmental mind.
Amethyst, the spiritual love stone
Some of my friends consider April a very spiritual month and so I also include amethyst, a stone of love and spirituality, as a key stone to wear in April.
Amethyst connects the physical plane with a higher reality and allows you to experience the meaning of your personal path. I find April to be a time of searching for new beginnings. Many people shift their focus, realign their path and reconnect to their soul essence in April. SPIRIT S33
If you find yourself going through this process of seeking new pathways then Amethyst is a good stone to wear. Amethyst is a meditative and calming stone that allows you to enter your own world to find your inner essence and thus to know who you are and what you wish to create in the outer world.  SPIRITUAL S32
When I lived in Japan the end of March and the first weeks of April were when the cherry blossom trees would bloom forth. If you have never seen this in person you have missed one of the most lovely and sparkling arrays that Mother Nature creates for us.
In Japan our Clairvoyant Energy Healing School was located along a river. In Springtime the cherry blossom trees that lined the river would all bloom and pink petals would float in the air and eventually lay upon the streets as if Venus, the Goddess of love had painted the streets vivid pink for all of us to see. Those who could would take off from work and go to the city parks or take buses to the mountains where they could sit under the cherry blossom trees and read poetry or drink wine or a fine green tea.
Once I had the fortune to have my company decide to take a trip to the mountains at Cherry Blossom time to find a site for one of our seminars. Because the mountains are higher and so therefore colder the trees blossom a bit later in the season. Many tour buses arrived that day with hundreds of city folk who wanted to see the blossoming trees. We went to a shrine where we could sit on benches at outdoor tables, be served green tea, and view the cherry blossom trees in full bloom. It was both breath taking and so very romantic. Sadly I did not have a lover with me at that time.
I hear that the cherry blossom trees the Japanese government graciously gave to the U.S., which are in Washington DC, also bloom beautifully in the Spring time. Cherry blossoms so vividly paint the scene for romance and relationships. And of course I love the romantic statement by Pablo Neruda, "I want to do to you what spring does with the cherry trees."
If you should ever wish to look at something more deeply in your life or relationships I am always available for intuitive readings.
Readings By Levanah
310-395-1170
Need information or a tune up or just want to get some feedback about your energy, a relationship, your career, your health or a situation in your life?
Special Reasonable Rates for Readings or Healings by phone or SKYPE: $65 an hour. Call 310-395-1170.
Or contact Levanah at levanah@liveinawe.com
Levanah has taught thousands of students how to read the aura to show people how to release restrictions and energy that prevents you from attaining your highest goals and attaining a higher level of bliss and joy in your daily life. She has a track record of doing Clairvoyant and Psychic Readings and Healings since 1978 and sharing her wisdom and skills to enable people to find their best in their lives. Her Readings direct you to the immediate cause of a situation and how to release or change to create the best you. Experience the wonderment of connecting with your true self and enabling yourself to choose life as you wish to have it.
Learn A Powerful New Skill
Learn EVOLVING.
I call this a meditation however it is really a set of skills you can use all day long to lift your spirits, release fear, pain, and stuck emotions.
I love EVOLVING because it enables you to create peace and wellness within yourself to create abundance, joy and love in your external world too. EVOLVING is the newest American skill that can show you how to release old emotions, release negative patterns and shift restrictions so you can create new opportunities.
Want to learn how to evolve yourself: to meditate, release stress or how to read an aura? For information about online and in person classes check out Clearsight at  www.clearsightaura.com