March: Stepping Into The New Early Spring Vibration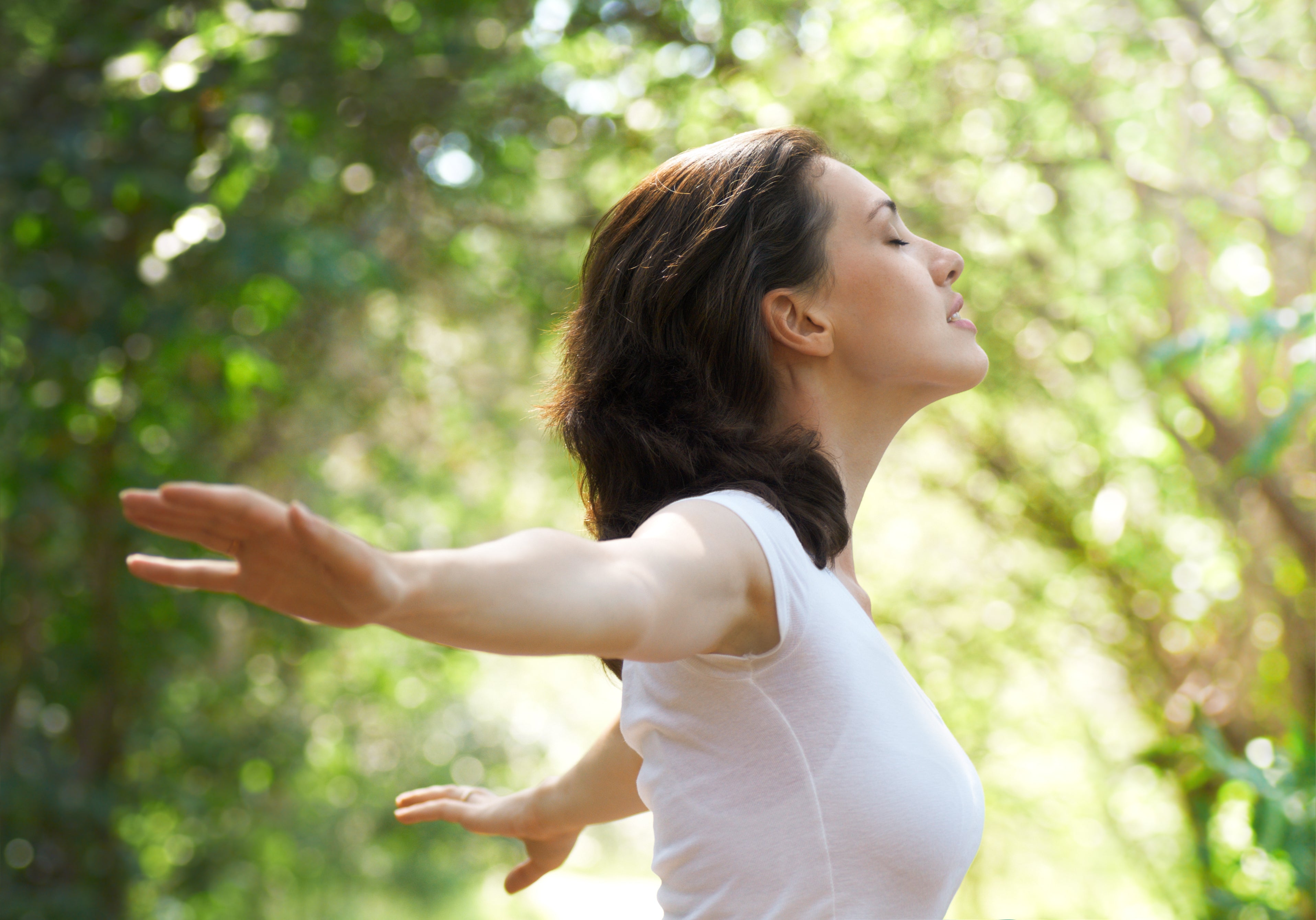 "Springtime is the land awakening.  
The March winds are the morning yawn."  
-  Lewis Grizzard and Kathy Sue Loudermilk, I Love You
Winter has been our dream time when you look inwards and journey to get to know yourself and your powers. As we move into Spring we start to look outwards to new growth and a new social time in our lives. In March we have the special turn of the season when we mark this by the Spring Equinox when day and night are of equal duration. At this time we are at the crossroads of leaving behind the inner search and moving towards manifesting what we have learned over the winter months to manifest it in your social outer world.
For me March has always been the early beginning of the green. I have always noticed the first buds of growth in early February but in March it is really noticeable that Spring is about to be sprung upon us. It truly is the start of the greening of the earth. People have celebrated the dawn of Spring around the world for centuries.
And so I like to work with the green stones in March.
Peridot has always been considered by many ancient cultures to be the gift of Mother Nature.  GODDESS COLLECTION AG09
Peridot
Peridot is basically a stone of prosperity and happiness. It is very useful for improving your spirituality and your health. So it is indeed a good stone to work with or wear as you come out of the cold winter months and seek to rev up your immune system.
Green Phantom Quartz
I also like to work with Green Phantom Quartz 
because this is a tremendously powerful healing stone. It has the power to help you to align yourself to your true inner nature and to transform yourself into your original blueprint that you set up for this life.
Serpentine
Another green stone I find useful in the early Spring is Serpentine.
If you have dredged up old images of trauma or emotional discord over the winter and wish to let it all go as Spring arrives, Serpentine can aid you in pulling the old or negative energies into the light so you can release them.
Serpentine is known for being a very transformative stone that enables you to empty out your old emotional suitcases and start anew.   AWESOME COLLECTION AB03
This is perfect for early Spring.
Aventurine
 I also love to work with Aventurine. 
This stone is known as the "Stone of Opportunity" or The Lucky Stone" as it helps you to attract whatever you need in life and creates new opportunities knocking at your door.  The Merkabah sandwiched in between the Lamp Glass beads is the Aventurine Stone.
SUCCESS SU02 has rectangle Aventurine stones
If you are contemplating finding a new lover or a special romantic partner I would suggest wearing green tourmaline. As Mother Nature shakes off the heavy winter chills and opens her heart to the beginning of the seasons of fertility so you to might wish to consider creating romance, adventure and fertile creativity. Green Tourmaline is a fantastic healing stone that channels its electrical energies directly into the very center of your being thus sending clear energy to all parts of your body, mind and spirit.
Green Tourmaline attracts luck, success, abundance, and prosperity as it harmonizes you with the earth energies and opens your heart chakra. Green Tourmaline has a masculine vibration that leads you to calm action and is especially useful for herbalists or people who do earth healing.
Green Tourmaline is especially good for healing when you transition from winter to spring and your energies have been low and need to be charged up.
ALL GREEN STONES ARE KNOWN FOR BEING HEALING ENERGIZERS FOR THE HEART CHAKRA. Green Tourmaline
clears sadness, opens the heart, promotes compassion, attracts abundance and joy.
Shifting The Energies In Your Home
If you have one of these stones that you like you can also make a distillation of the stone's energy by simply placing it in a covered glass container of distilled water for 5 to 8 hours in the sunlight. The water will absorb the energies of the stone. You can then take the water, pour it into an atomizer and spray it throughout your home to refresh the energies and help you to move into the lighter Spring level. Water that is charged this way has it's power only lasting for a few hours. So if you do this use your water right away. I find it is exciting and fun to take charge to change the energies in my home as the seasons move.
Want to really clear out your closets?
Need some help unwinding from the winter blahs? Want some feedback? Or have you discovered a core issue you wish to clear? I can help you to do easy core release------call me or E-MAIL me to get more information how to release the essential core images that hold you back from actualizing your power and your dreams. Or check out our Core Release info on our web site, www.clearsightaura.com
If you should want to look at yourself or a relationship more deeply or feel you need a fix or just would like some deeper information I am always available for phone consultations at reasonable rates.  310-395-1170
Readings By Levanah
Need information or a tune up or just want to get some feedback about your energy, a relationship, your career, your health or a situation in your life?
Intuitive Info 4U: Readings & Healings by phone or SKYPE:  $65 an hour. Call 310-395-1170
Or contact Levanah at clearsightevolvihg@gmail.com
Levanah has taught thousands of students how to read the aura to show people how to release restrictions and energy that prevents you from attaining your highest goals and attaining a higher level of bliss and joy in your daily life. She has a track record of doing Clairvoyant and Psychic Readings and Healings since 1978 and sharing her wisdom and skills to enable people to find their best in their lives. Her Readings direct you to the immediate cause of a situation and how to release or change to create the best you. Experience the wonderment of connecting with your true self and enabling yourself to choose life as you wish to have it.
Learn A Powerful New Skill:
Learn EVOLVING.
I call this a meditation however it is really a set of skills you can use all day long to lift your spirits, release fear, pain, and stuck emotions.
I love EVOLVING because it enables you to create peace and wellness within yourself to create abundance, joy and love in your external world too. EVOLVING is the newest American skill that can show you how to release old emotions, release negative patterns and shift restrictions so you can create new opportunities.
Want to learn how to meditate or how to read an aura? For information about online and in person classes: www.clearsightaura.com