How to Use Your Healing Torque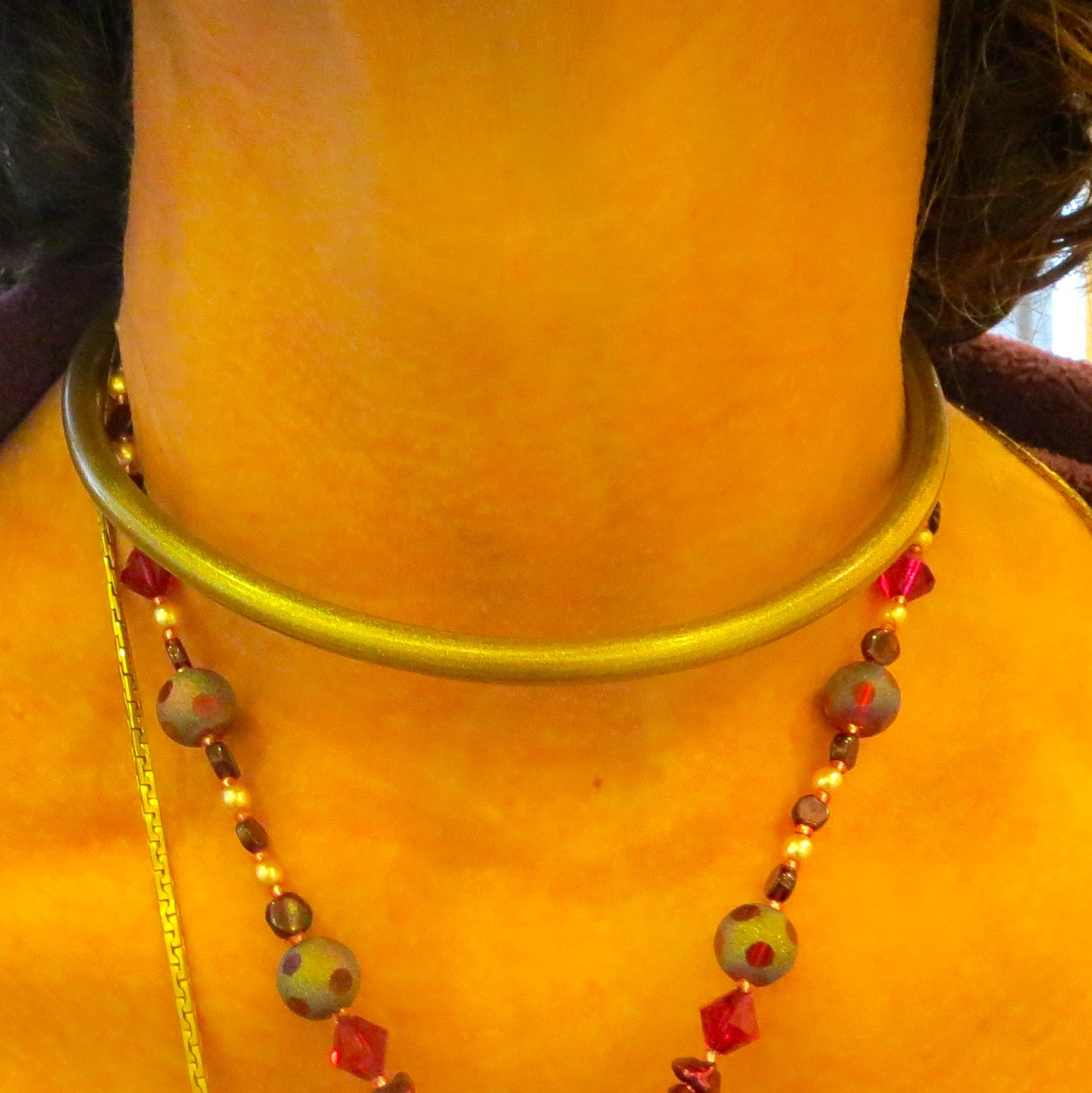 Tachyon Torques
Heal yourself with the newest technology available.
How to use your torque
Your torque is a Tachyon energy device created to shift your energy. When you place this around your neck or on your wrist or ankle it can change how the energy flows in your body. Many people tell us that this wonderful device can release pain, elevate your energy and create a feeling of higher and balanced life force.
You can wear you 10 inch torque around your wrist or around your ankle. When you have pain or discomfort simply wear the torque all of the time. When the pain or discomfort leaves you can then take the torque off.
You can wear your 14 or 16 inch Tachyon Torque around your neck. Many people have told us that it releases stiffness and pain in your neck and shoulders. Try it and see what it does for you.
Our Tachyon Torque is bendable and pliable so you can shape it to fit your wrist, ankle or neck as needed. Wrist (or ankle) torques are 10"…order one soon.,,
HOW DOES IT WORK?
Tachyon creates a permanent energy field within and around an object. When you wear the object the field affects the part of your body that it can reach and this shifts your energy. People tell me it makes pain go away and that it also makes them feel more energized. I also have had this experience myself.
HOW CAN IT HEAL ME OR MAKE PAIN GO AWAY?
If you place a Tachyon article (scarf, torque or wrap) on your body usually if you have pain in that area of the body it will go away. When you have pain usually all you can concentrate on or feel is the pain. When the pain goes away and disappears you suddenly feel back to your normal self and you no longer are aware of the pain. Tachyon usually relieves a pain within half an hour to one hour and sometimes within only twenty minutes. THIS IS AN ENERGY DEVICE…IT IS SAFE TO USE BUT WE GIVE YOU NO GUARANTEE